Carly Collings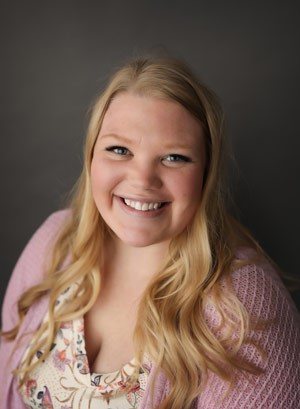 Carly Collings, BSW - Outpatient Case Manager

Carly graduated from Williston State College with her Associates degree in 2019. She then transferred to the University of North Dakota. While there she obtained her bachelor's degree in social work and a minor in sociology, graduating in May of 2021. Her trainings and certifications include First Aid, CPR, The Duluth Training Model in Domestic Violence and Mental Health First Aid.
Carly is a local of Williston and started working at Eckert in December of 2020. Carly started working as direct care and completed her social work internship through the family specialist at Eckert. In August of 2021, she accepted a new case manager position at the Eckert Outpatient office. Her favorite part about working at Eckert includes forming bonds with the youth and helping them to achieve their goals along with working through trauma.
While away from work, Carly enjoys cooking, baking, spending time with friends out on the lake during the summer and watching hockey in the winter. She enjoys having game nights with her friends, and spending lots of time with her family members.