Chelsea Christie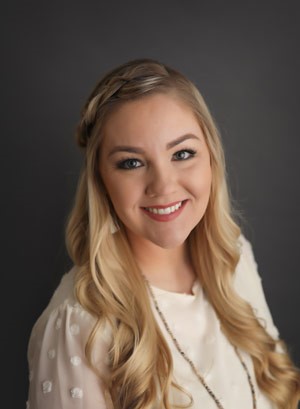 Chelsea Christie, CNA, MHT - LBSW Family Support Specialist
Chelsea joined Eckert as Direct Care in December 2020. After obtaining her Bachelor of Science in Social Work from the University of North Dakota, she joined the Clinical Team as the Family Support Specialist. Prior to joining Eckert, Chelsea was the Assistant Program Director at the Crisis Residential Unit in Williston. Her trainings and certifications include First Aid, CPR, Therapeutic Response, Suicide Risk Assessment, Withdrawal Management, Community and Home Visit Safety, Psychosocial Rehabilitation 101, Recovery Reinvented, First Response: Working on the Front Lines of the Opioid Crisis, and she is also a Mental Health Technician (MHT) and a Certified Nursing Aid (CNA). 

Chelsea facilitates Trauma-Informed Care youth groups throughout the week, family sessions, and intakes, in addition to discharge and transition coordination as youth exit the program and return to their communities. 

Chelsea was born and raised in Chandler, Arizona and moved to Williston, North Dakota in 2019 after obtaining her Associates of Science in Social Work from Nashville State in Tennessee. Her favorite part of serving as the Family Support Specialist is helping bridge the gap between youth and their families by understanding each other's differences, perspectives, boundaries, and creating familial goals. 

While away from work, Chelsea enjoys traveling, cooking, crafting, and game nights with her husband and daughter.