Tudie Crosby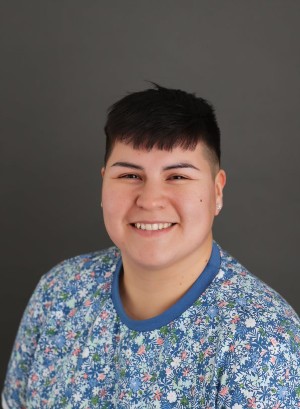 Tudie Crosby - Counselor
Tudie graduated from Black Hills State University with her Bachelor's degree in 2019 where she double majored in psychology and sociology with a minor in American Indian studies. She then graduated from Dawson Community College with her Associate of arts degree in Chemical Dependency Counseling in 2022.
Tudie is originally from the Fort Peck Indian reservation in Montana, but resides in Sidney, Montana. Tudie began working at Eckert in October of 2022 as a Licensed Addiction Counselor Trainee. Tudie is working towards obtaining her license in the state of North Dakota. Tudie's favorite part about working at Eckert is helping the adolescents understand addiction and watching them grow while they attend treatment.
While away from work, Tudie enjoys hiking, fishing, working out in the gym, and hanging out with her friends. Tudie's life goal is to have backpacked in all 50 states at least once.