Logan Jangula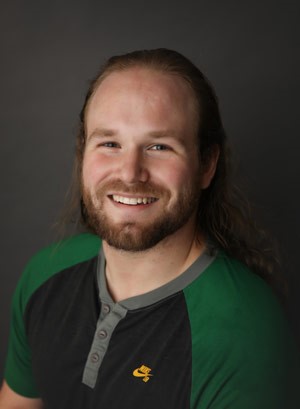 Logan Jangula, LPCC - Dually Licensed Counselor
Logan is a Williston local, having lived here until he turned 18 and he then moved to Fargo attending NDSU and earning his bachelor's degree in Criminal Justice. Logan went on to obtain his  Master of Arts Degree from Hazelden Betty Ford Graduate School of Addiction Studies where he specialized in Addiction Studies: Integrated Recovery for Co-Occurring Disorders; he graduated in April 2017. He began working at Eckert in April of 2021.
Logan is a Licensed Addiction Counselor (LAC) and a Licensed Professional Counselor (LPC) and recently passed his testing to be a Licensed Professional Clinical Counselor (LPCC). He has a Logan started at Northwest Human Service Center in June of 2017 and was employed there until March 2021 at which time he accepted this position at Eckert.
At Eckert, Logan sees clients with both mental health and substance use disorders for group and individual therapy.  develops and oversees all substance abuse treatment including client intakes, individualized treatment planning, therapeutic interventions, and education.
During the eight years Logan lived in Fargo he met his wife Ala. They have 2 daughters, Avi and Nori, and call Williston their home. One of Logan's favorite things to do is meet up with his parents, Henry and Randi, his sister Rheanda, and her family, Jake, Braxton, and Emersyn and watch the kids play together.