Brittany Mitchell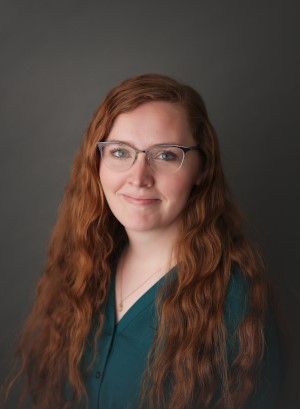 Brittany Mitchell - Social Services Professional
Brittany Mitchell is a Williston local. Brittany graduated from UND with a Bachelor's in psychology in 2017. Brittany is currently working on her Master of Social Work. Brittany has experience working with both adults and youth. Brittany previously worked at the Northwest Human Service Center, starting in 2017. Brittany started as a case manager working with adults, assisted with emergency services, and became a behavior modification specialist working on the Youth and Family Team. July of 2022, Brittany came to Eckert with the intention of gaining more experience for her internship. Brittany's trainings and certificates include Therapeutic Response, Psychosocial Rehabilitation, ASIST, Motivational Interviewing, Nurtured Heart Approach, Collaborative Problem Solving, and CPR/First Aid.

Since working at Eckert, Brittany has gained a greater appreciation for connection. Her favorite part about Eckert is watching the youth thrive within the supportive environment.

Brittany enjoys spending time with her husband Derek, son Miles, two dogs, cat, and numerous chickens. Her hobbies include reading, baking, and working on projects around the house.