Carrie Burris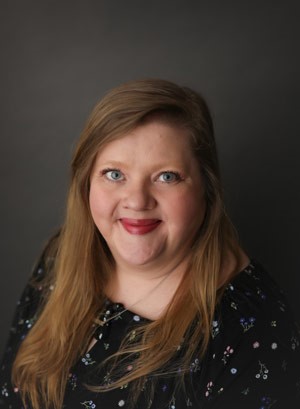 Carrie Burris, MSW, LCSW - Program Director
Carrie became the new Program Director at Eckert in October of 2020. She has lived in Williston for over two years and is originally from Eastern Idaho.
Carrie graduated from Lewis-Clark State College in 2011 with a Bachelor's in Social Work with an addiction focus, she then continued on to receive her Masters of Social Work in 2012 from Boise State University. Carrie began her career working in private counseling for mental health and addiction and remained in that capacity for two years.  Carrie followed by this up by working for over two years at an inpatient psychiatric state hospital. After this she returned to private counseling until she joined the Eckert staff.
At Eckert Carrie oversees the day to day programing operations and is the primary contact for admissions, she also presents all potential admissions to the admissions team. If it happens in the program outside of clinical treatment, she is typically involved.
Carrie enjoys spending time with her family, cats and fiancée and enjoys road trips, site seeing and ice cream.