Jennifer Hurley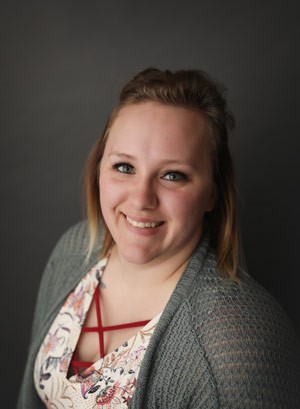 Jennifer Hurley – Direct Care
Jennifer is a local of Williston and began working at Eckert in November of 2020.
Jennifer graduated from the Lake Region Police Academy in 2016. She worked as an Officer for the City of Williston Police Department for 3.5 years. While at the Police Department she learned that her niche is working with children and young adults.
Jennifer works in direct care, monitoring and mentoring the youth in our program. She really enjoys working with the youth and developing a good rapport with them while keeping them in a safe and healthy environment.
She enjoys spending time with her husband Ethan, a volunteer for the City of Williston Fire Dept., their daughter and two dogs. They enjoy the outdoors; hunting, fishing, shed hunting, and shooting archery. They also enjoy good competition with family while playing board games.